"Archaeology is the search for fact . . . not truth. If it's truth you're interested in, Dr. Tyree's philosophy class is right down the hall. So forget any ideas you've got about lost cities, exotic travel, and digging up the world. We do not follow maps to buried treasure, and "X" never, ever, marks the spot. Seventy percent of all archaeology is done in the library."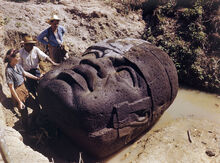 Archaeologists are those who study the past human cultures through the examination of remains, artifacts and environmental data.
Notable Archaeologists
Trivia
Archaeology has connections to the fields of history and anthropology, the study of human societies.
Gallery
Promotional Media
Screenshots