"I am OkinO8, master swordsman, user of the Actionpedia, and a friend to all!"
— OkinO8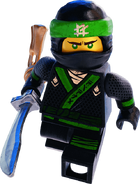 Hello,
Actionpedia user
!
I'm OkinO8, and a huge Ninjago fan, I've been watching as of 2014 and my favorite character is Okino (as of 2020).
Please do not edit my account without my permission, if you would like to see something changed or removed please let me know.
id
This user has been a member of Actionpedia for
6 months and 20 days.
Favorite Quote
"Eternal hope, endurance, belief in oneself. Behold, my wakizashi is sharp, but lo my will is sharper! My katana is strong, but my heart . . . stronger!"
— The Successful Samurai, to Okino, "I Am Okino"
Favorite Pages
I think Okino is a good fighter, programmed in Master Wu level martial arts.
With age comes wisdom and master Wu is really old.
Season 2 was a great season and my 1st most favorite season the 2nd being Season 13: Master of the Mountain and the 3rd being Season 12: Prime Empire.
Fan Favorites
---
This user is a fan of Okino
Community content is available under
CC-BY-SA
unless otherwise noted.